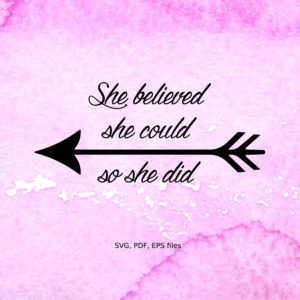 Happy International Women's Day everyone.
This past year, we have seen women's rights and the inequality that is still faced by women every day, be highlighted and discussed and there seems to be real progress on the horizon. There's a long way to go, but we can also celebrate how far we have come. It's been 100 years since women got the vote, the #Time'sUp and #MeToo movements have helped to shine a light and fight back against the awful treatment of women not just in the film industry but many other workplaces.
Things are happening, it seems to be an exciting time and we could see some real change in the next few years. Let's hope so anyway.
And so, today is a perfect day to highlight the incredible women we all have around us, so here's a few who inspire me…
Mummy… (I think it's an Irish thing, I will continue to say Mummy all my life, Mum just sounds wrong to me)
I have seen Mummy time and again put everyone else before herself. She looks after us all, she gives up her time and her energy to always do things for others and she inspires me every day. Mummy has always been my rock and I look up to her so much for so many reasons. She has always helped others whether it's through her work, volunteering or just by being a supportive friend, sister, mother and daughter. She has always stood up for what she believes in and does whatever she can to help those causes. I hope I always carry her strength and kindness as I grow up.
My sister Alice…
Alice is my best friend and my sister all rolled into one. She is someone I am so proud of and I look up to her for so many reasons. Alice is one of the smartest, hardworking, most strong willed, people I know. She is so determined, so passionate and she fights for what she believes in. She has so much to say and wants to accomplish so much and I know she will work hard to get what she wants from life. Alice is definitely a huge inspiration for me, she never lets anyone, or any situation hold her back. She is such a loyal and loving friend and sister and will always be there for the people she loves. She is the best person you could wish to have in your corner and will have your back 110%. I think I want to be Alice when I grow up, or at least have some of her strength to take with me through every situation in life.
My Aunties, my Grandma and Nana…
Pretty much all the rest of the women I'm related to are very incredibly amazing. All my aunties are such independent ladies who have worked hard in life, who have strong morals and values and have the kind of self confidence and kind heartedness I aspire to. The four of my cousins who are girls all carry that same strength and love and even though we might be the maddest family around, they are all pretty incredible. My Grandma and Nana, Mummy and Daddy's Mums, have both shown formidable strength through their lives. In a time when things were very different for girls and women growing up, they have inspired me a lot.
My Friends…
I am part of the best girl gang around. My friends are so supportive, a little crazy and the best fun. We all rally round each other and encourage each other. There is no better feeling than being with a group of girls where everyone can go from having an actual serious conversation about something important, to laughing hysterically in a few minutes. I am so excited to see everyone carry on being amazing and see how we all progress with our individual interests and passions. I am inspired by each and every one of you.
My Teachers…
Pretty much all my life, most of my teachers have been women. I have been so fortunate to have received such an amazing education, and to always have been encouraged by my teachers. The past two years, whilst doing A Levels, I have been so inspired by both male and female teachers. I think that teachers play such an important role in a young person's life and it is so important for them to show passion and interest in their subject area. All the people who teach me currently, I look up to and I feel so grateful to be at a school where I feel like I am supported and encouraged to pursue whatever it is that I am passionate about. Thank you so much to all the teachers who have helped and continue to help me along the way to achieving my potential.
Professor Dierdre Kelly…
Professor Kelly is the woman who founded the Birmingham Children's Hospital Liver Unit. She is one of the doctors who cared for me during the ten years that I was a patient at the unit before moving to the adult hospital. I was extremely privileged to get to know her and to watch her be brilliant during those years. Professor Kelly is so highly respected, and you can tell when any of the other staff or patients talk about her, what high esteem she is held in. She is modest yet determined and will always put her patients first. I really don't think I have met anyone else who has filled me with so much determination, inspiration and faith that I can do whatever I put my mind to. Professor Kelly is a woman who has worked so hard and overcome a lot to help so many people and she has taught me so much. She has always encouraged me to use my voice and question my doctors about anything I am unsure about. She has always let me know that I am in control of my care and encouraged me to know what is happening to me and why. She was originally who sparked my interest in pursuing a career in medicine. I have got a lot to thank Professor Kelly for, and I hope I can someday be even half the doctor, and woman, that she is.
These are just a few of the ladies who have inspired me the most over the years and have influenced how I see myself and my place in the world.
Honestly, there are too many more to mention. A few more women who I look up to are Michelle Obama, Emma Watson, Maya Angelou, Marie Curie, Beyoncé, Audrey Hepburn, Sophia Bush, Angelina Jolie, Hazel Wallace and so, so many more.
Just look around you, there are girls and women doing amazing things, being amazing people and succeeding all the time. Support them, encourage them and respect them.
'There is no limit to what we, as women, can accomplish.' – Michelle Obama