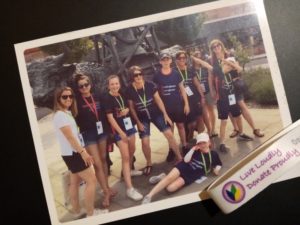 Twelve days of Christmas, all done and dusted. And on the thirteenth day…The visible, decorative bits of it are finding their way back into boxes and bags and that beautiful tree that was such good company in the corner of the room will sit outside for a while, maybe somewhere for the birds to perch and go about their business.   The music, the adverts and programmes on TV, the films, the chatter, they're all changing again.  It's back to the more usual, the day-to-day, the ordinary.
Not so in this world of transplants. It doesn't all stop when we walk out of hospital, or close the blog. It's not like Christmas.  It doesn't just go back in the box, off the agenda until next year, until an anniversary or a special reminder.  A transplant is rarely a simple, one-off cure. There are check ups, medications, maintenance procedures – sometimes simple and sometimes more serious and, as we all know, sometimes there are repeat performances.  That's why all those people we really connect with along the way become so important to us all.  Even when we go back home.
Many of these Christmas blogs have included glimpses of international travel through the Transplant Games. It sounds simple, but it doesn't come free with a transplant. There's a lot of fundraising for individuals and families.  A lot of grant applications and letters to charities to help subsidise some of the teams. A lot of organising and communicating back and forth between team managers, committees, and event organisers.  Lots of work registering all those participants and spectators and sorting accommodation and socials and kit before we ever get to the Games venue for the year. And somewhere in the middle of that there are a few very busy people, generously making it all happen in their spare time. Each Transplant team is different, but the Birmingham Children's Hospital team managers are mostly from the hospital staff – nutritionists, physios and a specialist nurse.
They are some of the people who take the donors' gifts and make them work, beyond the surgeons.  They help reconnect recipients with their ordinary, now extraordinary lives.  At the Games we get to see each other, to talk beyond the ward, to gossip about anything and everything, to dress up for Gala dinners and dress down for breakfast, to laugh and dance, tell silly jokes and lark about.  To live a kind of lasting thank you. In between the Games, in the routine clinic appointments, they have a bit of time to catch up on things that matter for their patients beyond the medical. It's not always the incredible and amazing things some of their former patients go on to do that thrills them most – but the deceptively ordinary stories that show how incredible and amazing life really is when we look at it again.  To round off this series, these words are from Lindsay Hogg, Transplant Specialist Nurse and a manager for the BCH team.
"When my patients got their transplants, their donors gave to me…
– first days at school
– walks on the beach
– holidays
– football matches
– nativity plays
– musical concerts
– singing
– pets
And I LOVE seeing the photos and hearing all about life post transplant in clinic."  
The miracle of transplants is not just in the operating theatre.  It's every day.  It's a chance to see the magic in all that stuff we could just take for granted.  A chance to value those we have around us and any way we have of staying close. A chance to, you know, have a conversation for the sake of someone else…