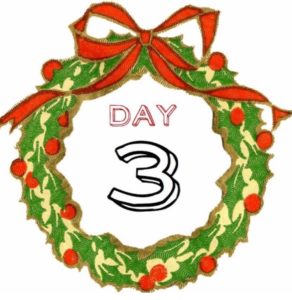 Presents. One of my personal favourite parts about Christmas, each year I still get so excited about both getting and giving Christmas presents. Exchanging gifts, you get one – you give one…pretty simple concept. It works, everyone's happy.
If you are happy to receive a present, you should be willing to give one…agreed?
So then, I ask you this…if you were ill and needed a transplant, would you take it? Are you willing to receive an organ from someone in order to save your life?
If the answer is no, well then I guess that's a whole different issue.
If, however, like most people, you answered that question with a yes, then I go back to my original point about presents. You get one – you give one.
Sometimes people say to me that they 'just don't like the idea of a bit of me being in someone else', but they would be willing to have a transplant if needed.
I think this is often the best, simplest and most clear argument I can make for why people should be organ donors. If you need one, you'll take it but if someone else needs one, you aren't willing to help?
Time to reconsider I think…
Why don't you just throw that question out there one Christmas evening when the family is all together, would you have a transplant if you needed one? Open a conversation about Organ Donation, know what your loved ones opinions are…it is so very important to know what they wish.
You wouldn't go to a friend's house on Christmas morning, knowing they had a present for you, empty handed, presentless. Would you?
You sign up, I'm signing off,
Lucia X