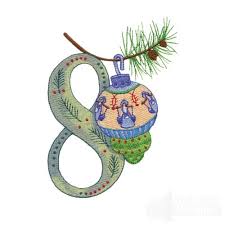 When we invited people to send some words for these blogs we had no idea what would come or when. So there was no real rhyme or reason to the order in which they would be posted. However, today, for a reason we hadn't foreseen, the words chosen are all from swimmers in the GBNI Transplant Games Swimming Team.
The first is from Paul Meikle, a young man with an impressive clatter of Gold and Silver medals from the World Games in Newcastle in 2019 (amongst others), a World Transplant speed record  in 100m backstroke… and always a ready and willing collaborator in the fun-filled, nocturnal extra-curricular activities of the young teams at the annual Games (all legal!).
"When I received my transplant, my donor gave to me…the opportunity to experience lots of different things in life such as to grow up, meet great friends, travel to different places and to live life to the full."   
Jodie Cox, one of the captains of the GBNI team, with her own hard-earned stash of medals, and World Transplant Games speed records to her name, says, in this gently understated way…
"When I received my transplant my donor gave to me…the ability to spread my wings, travel the world and meet amazing people."  
Ann Peet is one of the newest members of the  team.  "My first gift of life has been receiving my new transplanted kidney," she said.  "My second gift of life has been becoming involved in transplant sport and being part of the swim team. I never thought that what I have achieved so far was possible for someone like me."
"When I received my transplant my donor gave to me…new challenges,  new friends and a world of possibilities! "
Pam Lane is also a medal-winning team member. "Someone, somewhere, gave me a kidney.  Someone, somewhere, gave me the world.  I've always loved travelling but, when I was on dialysis, it wasn't possible to visit some places that I had always wanted to see. I took up competitive swimming after my transplant so my sentence is this:  "
"When I received my transplant my donor gave to me…the chance to swim in a 50m geothermal pool in a village in Iceland, followed by hours gazing up at the night sky and catching a glimpse of the Northern Lights. Magical!"
In the last couple of days of 2020 we heard the heart-breaking news of the deaths of two well-loved members of the GBNI Transplant swim team, Murray Beehan and Sam Griffiths.  Both have had much to say about the gift of life from their donors. This news, alongside similar news of other friends in the Transplant family this year is a compelling reminder of how precious and precarious is the world of transplants.
In these hardest of times when it is so difficult to reach and hold those we love, we know no words will change the story for Murray's and Sam's families and friends. As we share this page we remember them with gratitude, and honour them with love.