Post transplant, sport has been a saviour for me in so many ways.
Being in the pool and the gym gives me some time to myself, a bit of headspace to escape whatever life might be throwing at me at that particular point in time.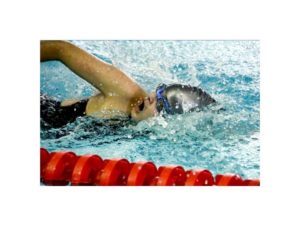 Physically, keeping active and as fit as possible is a huge help in a transplant patient's life. We all hear about the benefits of exercise, and all of those things are even more important for us post transplant. Improving bone health, boosting circulation and the immune system. So many other things.
The thing with a transplant is that you never know when you could become ill – with a virus or infection or something more serious like rejection. So if your body is as strong and as healthy as it can be before you get ill, it makes it easier to recover. It also helps to prevent illness in the first place.
Training has also given me a focus, goals to work towards and a reason to keep going through some really hard times. It helps me feel strong and alive and I love the rush of endorphins I get when I know I've worked as hard as I can and finish a session with no energy left!
To the donors who have allowed me to continue my mission in life to be a mermaid, thank you for everything.
You are what keeps me going when I am racing and it feels like I can't go anymore.
You are who I thank when I make it to the end of the pool.
Forever and always in my heart.
So, here's to the donors xxx