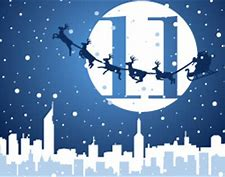 If we could peep into the text messages, Facebook pages, WhatsApp, emails, and the cards and letters on tables and mantelpieces belonging to people who need, or have had, transplants, we would catch a glimpse of how many people can be waiting with us for good news, how many are cheering us all on, saying prayers, lighting candles, speaking our names with care and thought. Even when the world of family and friends outside is very small, in the medical teams and hospital staff on the wards some become new family as the cards on hospital corridor walls can show.
For those who go to the Transplant Games it all becomes much more visible.  At the opening ceremony, the City Hall, Cathedral, City Square, stadium, or whatever venue was chosen, fills up with mums, dads, siblings, sons, daughters, other relatives and friends.  The transplant athletes and participants are the main focus, of course, but watching with excitement and tears of joy are those of us who in other times and places listened with tears of a different kind to hard diagnoses, waited for the call from a transplant coordinator, sat by hospital beds, inched our way along with our loved one's recovery, and can now scarcely believe the better place we have all reached together.  Being there together with others who know the stories inside out is like breathing big gulps of fresh air.
And it's not all about the competition and the medals either, good though they can be as signs of achievement.  Everyone is already a winner just by being there. "You made it this far, you're already a star…"  In the eyes and hearts of those in the stadium, the opening ceremony with the entry of the competing teams from their various hospitals is already a parade of champions, whatever happens next.
And next is the small parade of donor families and live donors.  If eyes were dry before this it can all change as we are knocked over by our gratitude to those in front of us, and the countless others we will never see, without whom all these stories would have been utterly different.
So, pause, take a minute to get inside these next few words and walk a while in the shoes of those who sent them…
"When my daughter received her transplant the donor gave to me…a new life for Maisie, pain free"
(Jenny, Maisie's mum, Day 2)
When my mum received her transplant her donor gave to me…the very best present under the Christmas tree! (Ann's daughter, Day 8)
"Our son's donor gave to us…a chance at being a Mummy and Daddy."  (Lucy and Ben, Charlie's mum and dad, Day 9)
"When Harry received his transplants…it gave us a chance to live as a family outside of hospital wards."  (Clare and Simon, Harry's mum and dad, Day 10)
"When my son Blair received his kidney transplant his donor gave to him…the wonderful opportunity to visit New York"  (Joyce, sharing her son's excitement and adventure.)
"When I received my transplant my donor gave to me…I could be the mom I wanted to be."
(A mom, with a beautiful chance to be just that…)
Somebody out there must have watched "It's a Wonderful Life" again over the last couple of weeks.  (Confession – we did.)  Wherever it might be on your priority list for Christmas movie viewing, it is an imaginative reminder of the way our lives are inter-connected and how what happens to one of us can affect so many others in ways we could probably never foresee. Ripples and ponds and spheres of influence and all that.
Organ donors make a life-transforming difference to many, many more people than the recipient.  There are about 50,000 people living today in the UK thanks to organ donors.  And there are over 6,000 people on the UK transplant waiting lists. Add to that their families, friends and spheres of influence and none of us are likely to be far from the story, one way or another.  Having that conversation about organ donation could be more personally important than we think.