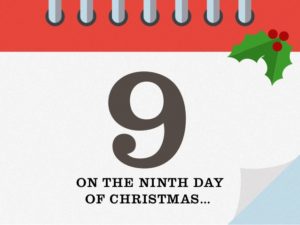 Birmingham Children's Hospital has been like a second home to me over the past decade. Myself and my family have spent many a days (and nights) there, watching movies, waiting for scans, listening to machines bleeping and being treated by the best staff you could wish for.
Birmingham Children's Hospital was where Live Loudly Donate Proudly was born. During one of my longer stays, in 2015, I was frustrated at what seemed to be a lack of interest, or lack of ideas back home about Organ Donation. I wanted to feel like I was doing something to change that, and I also wanted to feel like I was doing, well, anything – rather than sleeping the days away on the ward.
I asked for about six A3 sheets of paper, stuck them up on one of the walls in my little side room, and began writing out ideas. I would write something on it each day, and by the time I left the hospital about 5 weeks later, they were full and Live Loudly was beginning to take shape.
The staff at BCH are like family to us now, I feel at ease when I'm there and if you are going to have to be in a hospital – it's definitely one of the best.
This year, in November, I celebrated the 10 year anniversary of my very first liver transplant. Whilst I may no longer have that liver, if I hadn't have received it when I did, I would absolutely not be here today. That was what was needed at the time to save my life. I was put at the top of the 'Super Urgent' waiting list – essentially meaning that I was the person that had to be considered first as soon as the next donor was found. I received my transplant just twelve hours after being put on the list, I was incredibly lucky.
Anyway, since then I have been in and out of Birmingham Children's Hospital far too many times to even begin to count.  Each and every time, treated with the best care, and with many laughs along the way. They have watched me grow up from the age of eight to eighteen, and will always hold a very special place in my heart and mind.
Now, unfortunately, I am an adult – well technically, although I'm not quite sure I would actually qualify for that title. And that means, I'm going to have to move on from the Children's Hospital. To a grown up one. Sad. But necessary I suppose. I have every confidence they are just as good as BCH, and are all lovely people, I just really don't like goodbyes, or change.
So this December, we said goodbye to the team at BCH, and to say thank you for all their amazing work, friendship and care over the past decade…they are one of the three charities that we will be raising money for this year.
I will be sharing more memories of stays in BCH over the year and the different events we will be doing. It has been an incredibly important place for me over the years and I hope that in some small way, we can give back some of the love we have received from them.
Birmingham Children's Hospital is one of the leading liver transplant centres in the country, and as such, do a lot of promotion of organ donation. This will of course go hand in hand with our fundraising, and as always our message will be to sign the register, tell your loved ones and spread awareness.
You sign up, I'm signing off
Lucia X