My name is Catherine and I received a liver transplant 17 and a half years ago at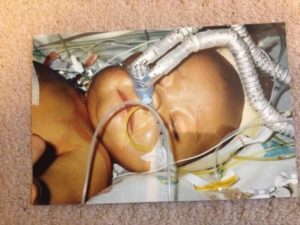 Birmingham Children' Hospital. Whilst I was too young to remember the initial impacts and the transplant itself, I have never taken lightly the impact that having a transplant has made to the life I live now.
From pictures and accounts from my parents and family friends, it is safe to say I would not be here now if I hadn't received the transplant when I did. I regularly look at pictures and assess my life now, and I thank God that someone out there made such a big decision that would have the greatest of impacts and save my life. The elderly lady who donated her liver to me could never have known who would receive it. Yet on the 11th of December 1998 when I was only 7 ½ months old, stuck to machines, being fed through tubes and resembling a little golden potato, my life was saved and transformed into the happy and healthy life I live now.
Due to this single act I was able to be treated more successfully, see my brother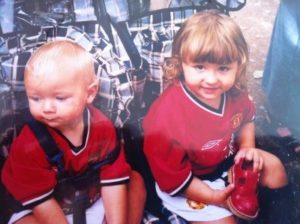 grow up and live in my Devon home like any normal girl. I went from long periods of hospital stays both in Exeter and Birmingham, to weekly, and then only monthly appointments. My tablets were no longer so many that they had to be placed in smoothies by the dozen and fed down a feeding tube. I no longer had to suffer the issues of feeding, nose bleeds and sickness as much. The decrease of specialist care meant that by the time my friends started primary school, I could too.
Education has always been something I love, and I will be starting university in September- none of this would have been imaginable without my donor and her family's most selfless act.
When I was 6 years old I was able to attend the British Transplant Games, where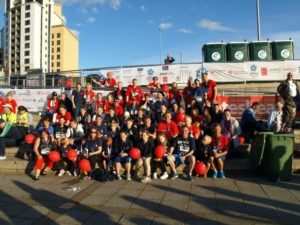 I would meet life long and likeminded friends. Some friends I have loved and lost, some are still with me today but nothing can underestimate the vibe we experience from each other's company. We compete, cheer-on and spread awareness for such a vital cause which is organ donation, and do it all in the knowledge we are standing strong together because of this amazing process and the gift our donors gave us.
It is often said how donating an organ is the most selfless act that can be made, and one that creates heroes. This is true but sometimes I hear it said so often, it falls on deaf ears. However, it really is that plain and simple – a heroic act.
I hope to anyone reading this you will understand the difference it makes. It is as simple as my death as a baby or 18 years of life; and still looking to the future. It simply wouldn't have been possible. This is why I often find myself wondering how caring my donor and her family were, to have cared so much about others to make such a touching decision. So, Thank You!