Lucia started Live Loudly Donate Proudly from her passion for promoting organ donation. It was matched by her deep belief in the capacity of children and young people to tackle big issues and be creative agents for change.  Lucia's commitment to see organ donation awareness included in the Northern Ireland National Curriculum in open and imaginative ways found good soil and has good gardeners to keep it growing.  We are delighted to share this blog from Catherine McKeown, recently appointed as Organ Donation Promotion Manager for N Ireland, and welcome Catherine's energy and skills as we work towards the Curriculum, and much, much more…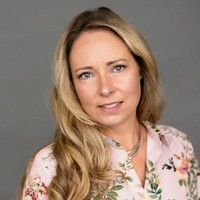 Organ Donation Promotion Manager for Northern Ireland…a job title I am extremely proud of and an area of work I am privileged to be involved in.
Rewind 1 year, and like everyone else, I was starting to navigate the new COVID-19 and lockdown landscape: adjusting to a range of virtual meeting platforms and 2-D conversations which have in the main, replaced the sorely missed face-to-face meetings. Throw into this mix a new job with a new organisation and things get really interesting!
So how did I get here? Well having seen the role on LinkedIn, it immediately stood out to me and I made it a priority to submit my best application possible. The processing of the post took a bit longer than normal given the additional pressures the pandemic brought to recruitment within health and social care, but I was really delighted to receive the fantastic news that I'd been successful.
Taking up the post in July last year having worked solidly from home since lockdown in March, adjusting to a new role, workplace, and only being able to 'virtually' meet new work colleagues, took a bit of getting used to.
Despite all that, I have had a great virtual induction and also a baptism of fire, tackling chunky projects such as Organ Donation Week in September, and engagement and promotion of the Department of Health's consultation on an opt-out system for organ donation from December through to February.
I'm based in the Public Health Agency in Linenhall Street Belfast although my kitchen table, like most of us, has been my workstation for a while.
The main focus of my role is to work between the Department of Health and the PHA to advance Organ Donation in Northern Ireland. A key part of this is the development and delivery of co-ordinated communications paired with creating strong strategic partnerships.
My first few weeks were focused on meeting all the partners in the organ donation family, in particular the Health and Social Care Trusts and the organ donation charities, and I would certainly describe it as a family. The level of support, enthusiasm, and dedication has been overwhelming. I continue to work closely with these partners as well as developing an even wider network of contacts across a range of areas in society including Local Councils and the voluntary and community sector.
Working collaboratively brings great gains for the promotion of organ donation which is demonstrated in the amount of content and coverage generated around organ donation and to get conversations started. Each partner has their own networks and audiences to help amplify the messages and deliver them as widely as possible.
I have also noticed that we are very much pushing on open doors when it comes to support for the promotion of organ donation – many people really just get it. They can see, often through personal experience, the life-saving and life-transforming impact of organ donation for those who have received, and the great need that still exists for those still waiting for a transplant. The skill and dedication of our transplant surgeons delivering in the renal transplant programme at Belfast City Hospital is also to be marvelled at, as was seen last year during the pandemic when they carried out 101 kidney transplants in 101 days! Each day I will come across a story or talk to someone who has been touched by organ donation, and I find this very emotive. I'm struck by their openness and allowing us to share their personal stories, and their desire to support where they can in getting the message across. It is with families of donors where I am particularly touched, to see how they have found comfort in the knowledge that their loved one has gone on to save others, is truly humbling.
I have developed a rolling annual plan for sustained and focused ongoing promotion of organ donation which also aims to capitalise on a range of new opportunities. One priority area within this is to work with young people as change-makers within society. An exciting project currently underway is to produce schools resources for children and young people to enable them to learn more about organ donation, to normalise the conversation, and to stimulate positive organ donation behaviours into the longer term. I have seen some examples of the work of young people on the topic and have been extremely inspired by how it has been embraced, their level of interest and understanding, and how this is conveyed to peers. Yet again, through the working group established to develop the resources, I am surrounded by passionate and enthusiastic individuals who are committed to the promotion of organ donation as widely as possible.
Throughout the forthcoming marketing projects and messaging, a really important aspect will be the involvement of real people telling real stories. There is nothing more powerful than hearing first hand someone's personal experience of organ donation and why it is so important. Vitally, it conveys with impact the importance of making your organ donation decision and sharing that with those closest to you.
Having worked in Marketing and Communications for 20 years, I bring a range of knowledge and experience to this post. I started my career in the advertising industry managing marketing communications for a range of public and private sector organisations. This provided me with excellent experience in a range of industry sectors, however I knew that I really wanted to put my skills to use in sectors that would enhance opportunities to improve or 'make a difference' to individuals' health, wellbeing or education. Most recently I worked as Marketing Communications Manager for Ulster University where campaigns and communications were central to the role across a wide range of initiatives internally and externally. Prior to that, I worked within the Communications team at Sport Northern Ireland where I was responsible for the promotion of sport and physical activity at all levels with a heavy emphasis on partner working across sporting bodies, local councils, Government departments and other organisations.
My move into the PHA and organ donation promotion is a perfect fit and evolution of my career.
On a personal level, I enjoy all things fitness, in particular outdoor sports such as hillwalking with my dog (both of us preferring the more gentle climbs now!), going to the gym, and snowboarding. Lockdown has presented some challenges on the exercise front but having a large dog means no excuses for getting outside, taking in the fresh air, and escaping the computer screen!
I miss face-to-face interaction both personally and professionally, but at least I can keep this going virtually, and the collaborative nature of my role means I have a lot of opportunities to connect with networks and working groups which is very much welcomed.
I count myself very lucky to have taken up this role and look forward to continuing to work with so many passionate, supportive and enthusiastic individuals and organisations.